Market Commentary: Crude Oil Upside Break Plays Out | Apr. 29th
WTI Crude Oil
In my weekly market commentary yesterday, I talked about how traders should look for a breakout of the $93.84 key resistance level, targeting at a minimum $94.50. This played out exactly to the tee today, so hopefully you profited from this. Now the $93.84 could act as a role reversal level, for prices to launch higher, but short term the trend is still up. Upside targets would be $95.75, with stops just below $93.50, offering some good reward to risk play here, so look for price action signals to rejoin the trend around this level.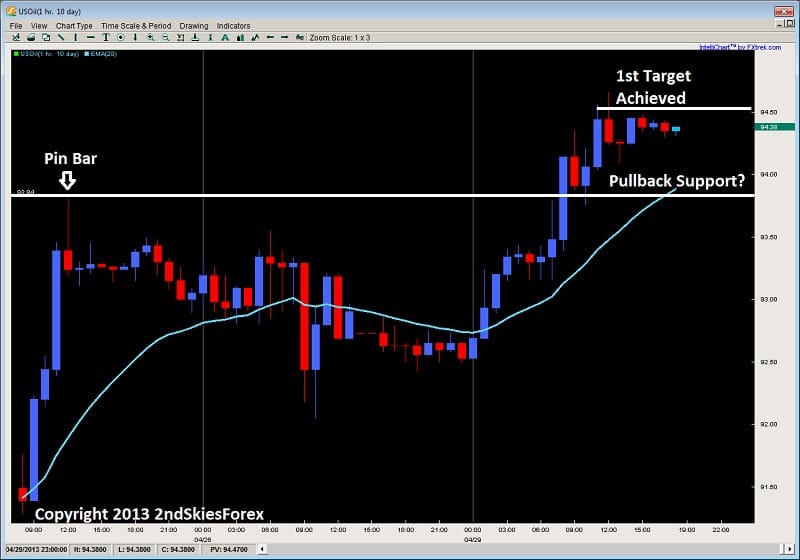 Visit our Free Beginners Course, & my newest trading article on the Pin Bar Forex Trading Strategy – the 50% Retracement Myth.
Want More? My private members get all my trade ideas & market commentary up to 3x per week. Click here to become a member.
Want to Learn Price Action Strategies for Trading Forex?
Sign Up for our Monthly Newsletter and Get our FREE E-Book