Forex Strategies & Live Price Action Trades of the Week | Feb 17th
This week we have some excellent trades from our price action course members, with our top trade grabbing a +4.3R. When looking over these trades, ask yourself if you spotted these entries and profited from them? Ask yourself what would it do to your trading account to find just one of these per day, or a few per week? What would your account balance look like with a few of these winners?
Trade #1: Silver Breakout Trade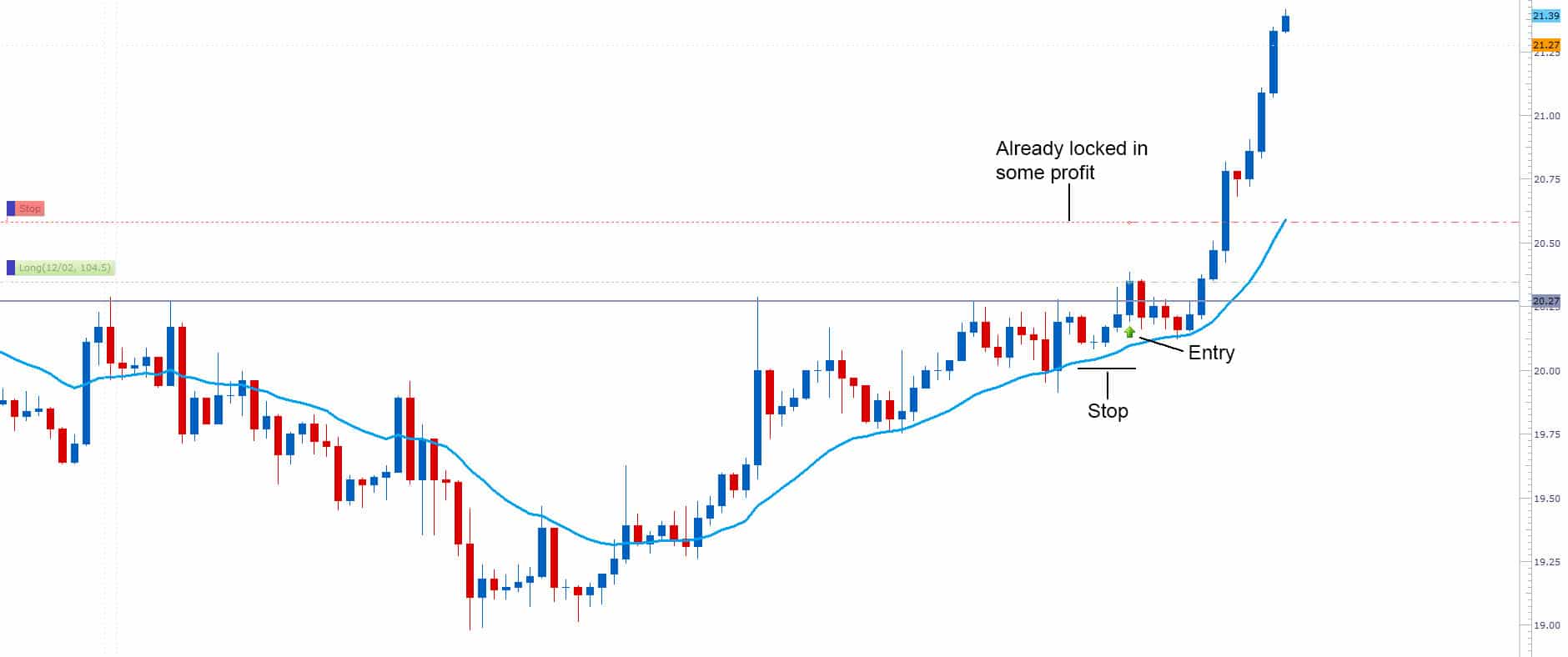 While gold was making all the headlines and breaking to multi-month highs, Silver was quietly building up for a bullish breakout that made for some highly profitable trades. In this one, our student used our breakout strategy to spot a good breakout trade (not a pullback setup, but trading the pure breakout).
After a small pullback, the precious metal screamed higher, locking in over 112 points, for an ~4R gain and profit already locked in.
Trade #2: +104 Pips on a Kiwi FPB Setup

After the market formed a counter-trend impulsive move, our student found an FPB setup, capturing the second leg of momentum, and +104.5 pips and ~+3R.
Trade #3: +182.2 Pips, Same Student – Same Setup

Using the same method, the student again nailed a fantastic FPB setup on the NZDJPY, capturing +182 pips for greater than a 3R gain. Excellent trading here.
Trade #4: +4.3R EURAUD & +180 Pips

In this trade, our student noticed a change in the trend structure, suggesting the EURAUD pair was about to reverse. Although the pair came really close to their stop, they survived as the pair rocketed up higher, with them profiting heavily. They locked in +4.3R, which was hit hit shortly after. Some excellent trading indeed, and a well placed stop.
In Closing
As you can see, we are not just trading your vanilla price action patterns in a typical way. We are spotting opportunities, where most others are not. Our students do an exceptional job finding high quality signals, having well placed stops, and capturing more than the traditional +2R trade.
Ask yourself how often are you capturing trades beyond +2R. Ask yourself if your vanilla systems were able to trade these setups, and take advantage of them. Ask yourself how much your trading and account would change if you were able to find setups like this each week.
Want More? My private members get all my trade ideas & market commentary up to 3x per week. Click here to become a member.
Want to Learn Price Action Strategies for Trading Forex?
Sign Up for our Monthly Newsletter and Get our FREE E-Book