Intraday Price Action Pullback Setup | Oct. 23rd
Hey Traders,
Just wanted to share an example of an intraday price action pullback setup on Gold.  Commodities have been getting hammered today, and Gold was not spared by any means.  There were a couple of good breakout plays earlier, but wanted to show you a with trend pullback setup I did on the 5m chart which you can see below.  Notice how the entry was right at the top of the pullback before more selling ensued?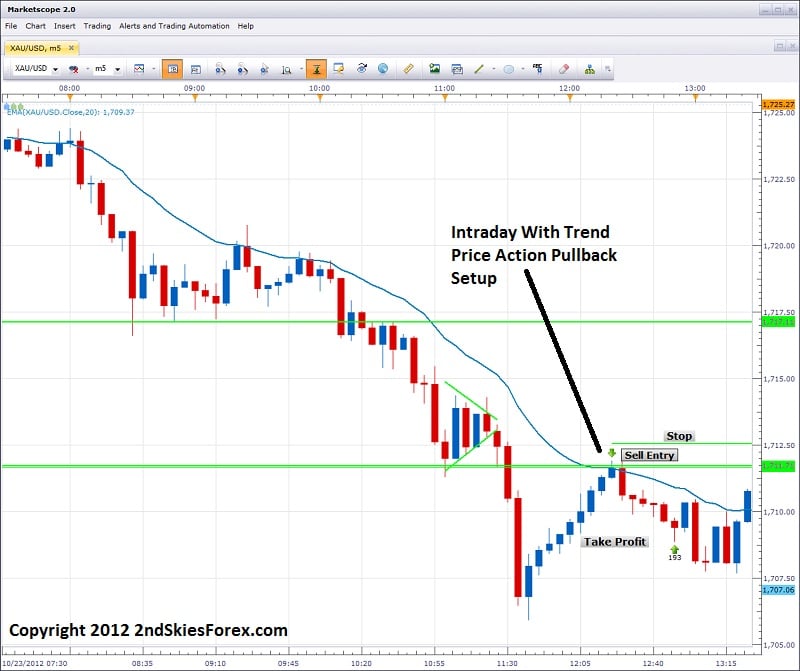 When you learn how to trade price action, you can spot these great setups, make a quick profit with a highly favorable reward to risk play, then move on to another.
Several of my students were able to catch trades like this so hopefully you did as well.
Kind Regards,
Chris
Want More? My private members get all my trade ideas & market commentary up to 3x per week. Click here to become a member.
Want to Learn Price Action Strategies for Trading Forex?
Sign Up for our Monthly Newsletter and Get our FREE E-Book