+2100 Pips – Live Price Action Trading Setups | Mar 31st
We had many contenders for the top trade of the week, but our big winner was a +2100 pip gain, using only a 500 pip stop for a +4.2R! Other contenders were a + 160 pips 3R trade, a +4R winner on the GBPUSD, and two other +3R winners.
Ask yourself, how many +3 or +4R winners did you have this week?
Trade #1: +118 Pips & +3.1R on USDCAD

Spotting a corrective pullback before a triangle breakout, this student aptly caught the momentum move just prior to the breakout, with their trade never going negative.
The result was +118 pips on a 37 pip stop, wisely timing the end of the move using our counter-trend pattern recognition.
Trade #2: +160 Pips & +3R on EURCAD

One of our students who has really started to catch on fire lately, found a great setup trading with the trend. They held it through two pullbacks and a pin bar, showing great discipline. Total profit of +160 pips and grabbing +3R. Excellent trading indeed.
Trade #3: +2.25R on Two NZDUSD Trades

Trading two separate positions, this student bought before the breakout, and then after the breakout was confirmed. They profited +60 pips on the first position (22 pip stop), and +32 on the second (16 pip stop), for +46 pips per position.
Trade #4: Pin Bar + Dynamic Support Setup for +40 Pips on an 12 Pip Stop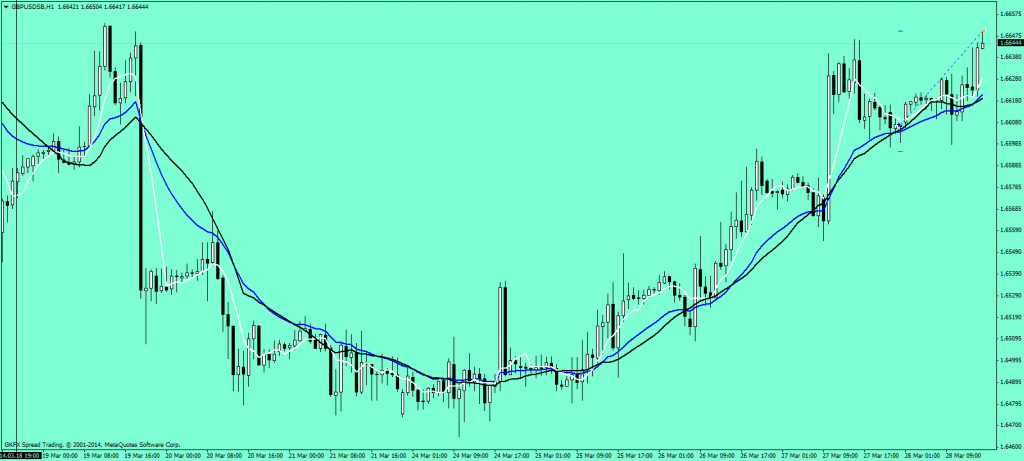 Trading with the trend, one of our senior members spotted a great pin bar setup off the dynamic support (20 ema), grabbing a quick +40 pips using only a 12 pip stop. Some fantastic precision indeed in a well placed stop.
Trade #5: +2100 Pips on Gold, for +4.2R

One of our top ichimoku students using a combination of trading with the trend, ichimoku wave analysis, and one of our strategies, sold gold at 1353, catching a huge momentum move down, trailing profit along the way till our system suggested an exit.
Total profit was +2100 pips using only a 500 pip stop, for an impressive +4.2R!
In Closing
Were you mostly idle last week in trading, waiting around for price action signals that never formed? Were you missing high quality signals on these very same instruments?
What is the difference between you missing out on these trades, and profiting from them week in-week out? Proper forex training that builds your skill set.
Ask yourself what making +2100 pips & +4.2R would have done for your account. Ask yourself how many +3 and +4R trades you found last week, and how that could impact your trading.
Want More? My private members get all my trade ideas & market commentary up to 3x per week. Click here to become a member.
Want to Learn Price Action Strategies for Trading Forex?
Sign Up for our Monthly Newsletter and Get our FREE E-Book