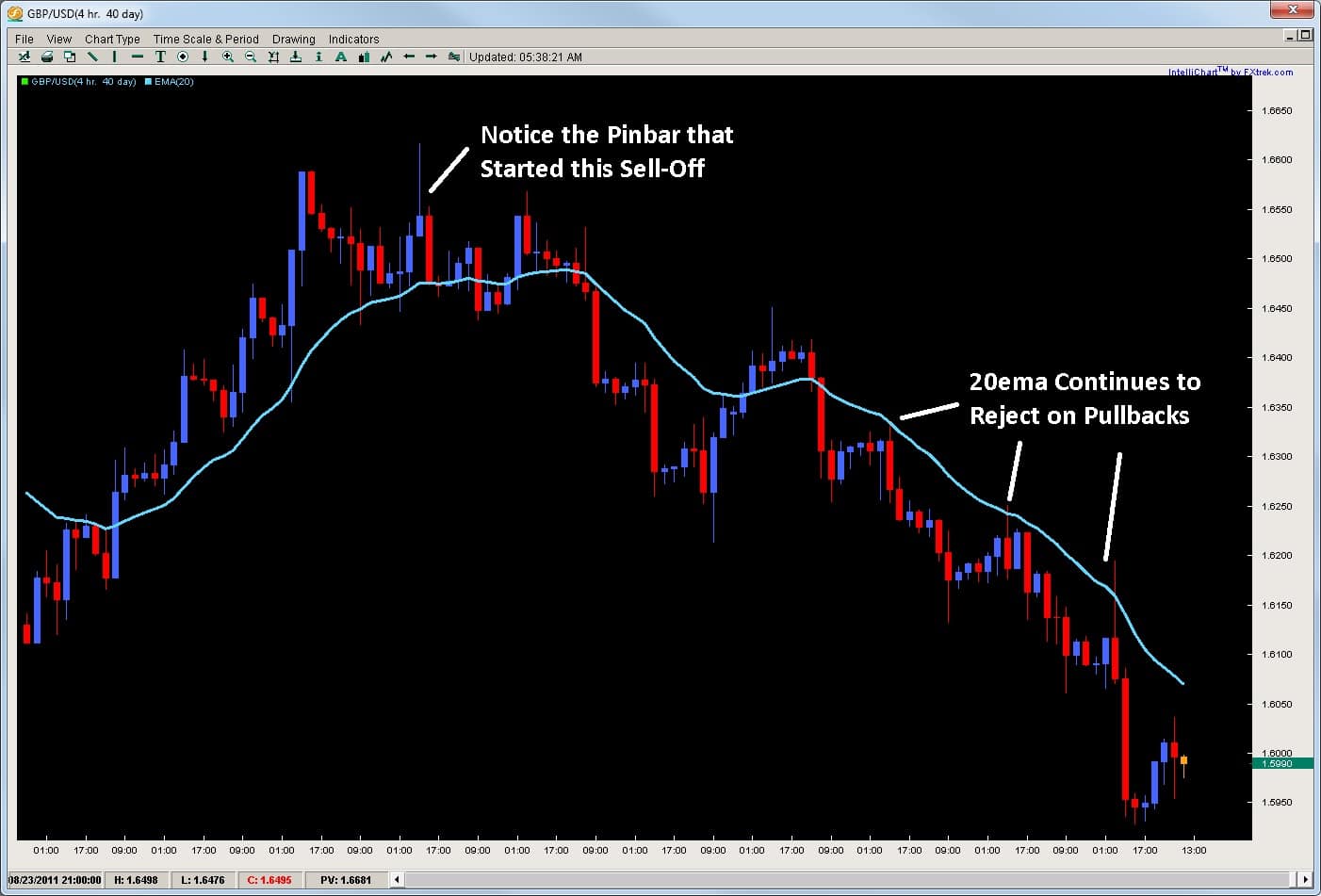 GBPUSD – Continues to Break Down
Looking at the 4hr chart on the GBPUSD, the pair is continuing its losses and seems to get hammered on any pullback to the 20ema. The Drop from 1.6600 has continued uninterrupted with only a small reprieve but the selling has been constant and consistent.
We like taking pullbacks to the 20ema on the 4hr time frame so watch for these setups. One can see the prior pullbacks have all resulted in clear rejections and pinbar formations so look for a similar price action setup to get your entry.
In terms of how far this can go, we are approaching key support on the daily time frame as you can see by the chart …
...
Keep reading