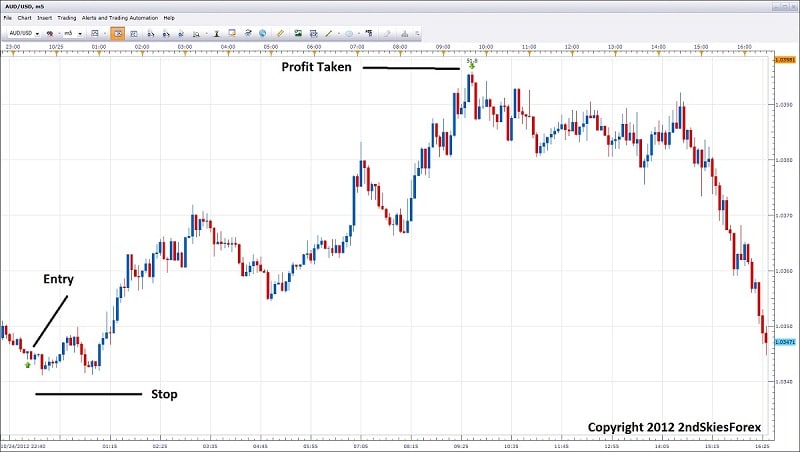 Hello Traders,
Just wanted to share with you a price action trade I took earlier in the day on the AUDUSD, snagging 51.8pips on the play with a stop of less than 10pips.  It ended up working out well since the top for the day was literally less than a few mins after taking profit.
Good setups like these show up daily if you have a trained eye.  I recently read a post whereby their 2-to-1 reward to risk trade finally came into profit after two weeks 😮
Why in the world would you wait two weeks for a trade to hit its profit when it's a simple 2x reward play?  If you are risking 1% of your account, you …
...
Keep reading