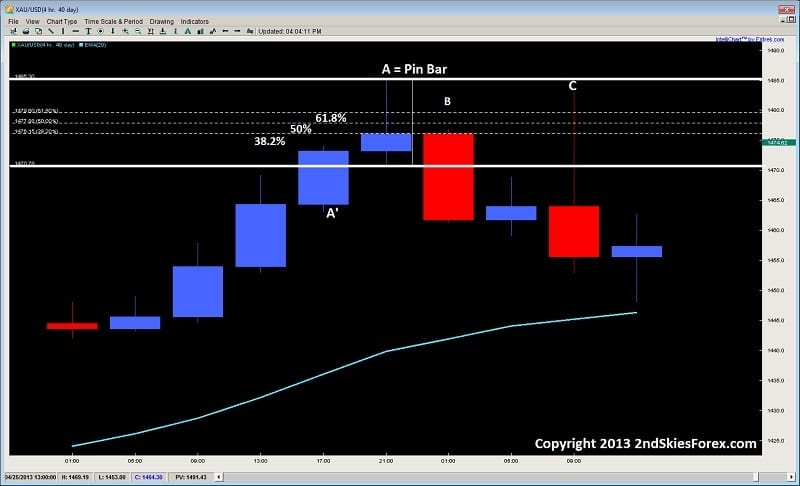 Today's article is going to discuss and dispel the 50% retracement entry myth on the pin bar strategy. The goal today is to talk about why this entry by itself is a complete misunderstanding of price action, order flow, and the pattern itself.
During this article, I will share two key points on why this is a sophomore entry on this commonly used pattern, how you can find a more optimum entry, and what you should be looking for.
Key Pin Bar Point #1
By itself – the 50% retracement entry is a completely arbitrary method. For those of you unfamiliar with this pin bar forex trading strategy, the idea is to take a fib-retracement of the pinbar itself, …
...
Keep reading