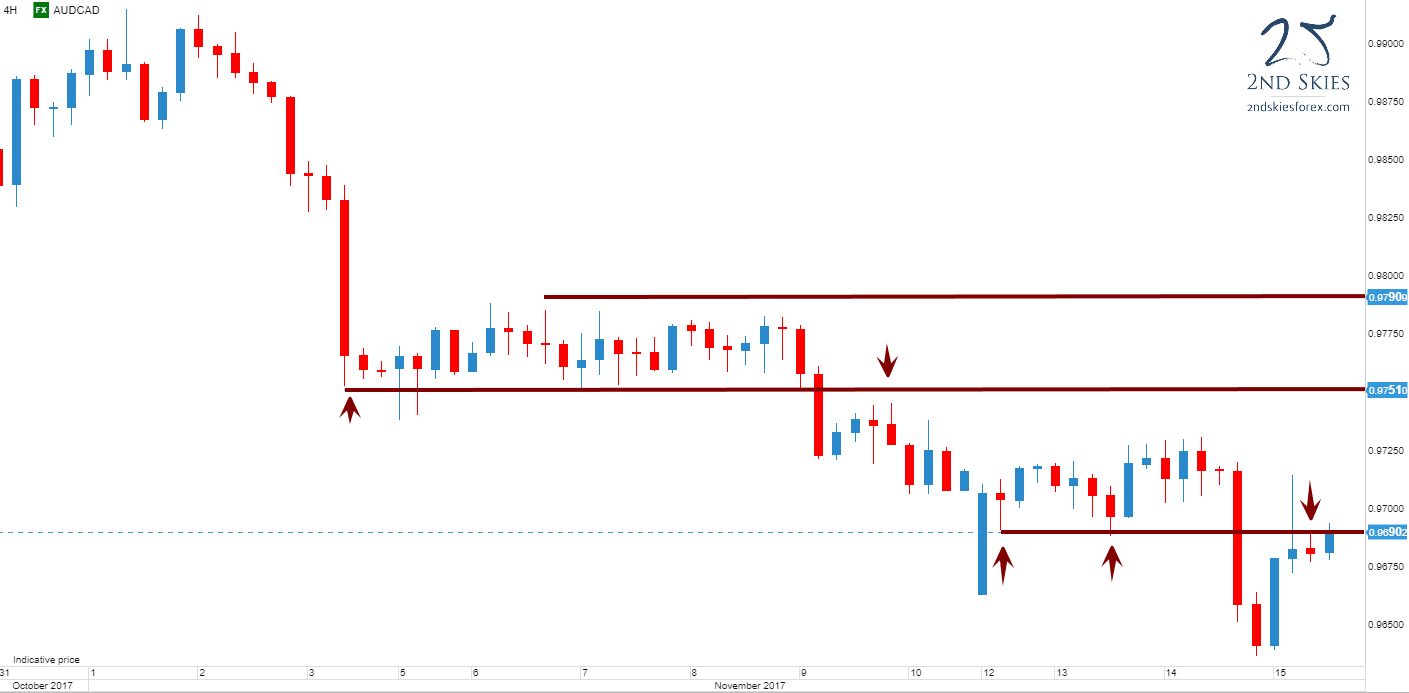 Chris Capre's Current Live Trades: AUDCAD, CHFJPY, EURCHF, USDJPY, USDCHF, FTS, TRP, REMX, ASX 200, FXo EURJPY, FXo EURPLN
AUDCAD – ST Price Action Trade In Profit +80 Pips, Still Holding (1hr chart)
In this week's market commentary, we talked about the AUDCAD and how we felt the ST intra-day price action was bearish. That trade is still in profit which I'm personally in (see below).
With my 29 pip stop, and current profit about +71 pips, I'm currently in a +2.45R gain at the moment.
Looking at the chart below, the pair will need to get above the 97 handle, and 9751 (IMO) before the ST bearish structure is over. Our first downside target of 9640 …
...
Keep reading