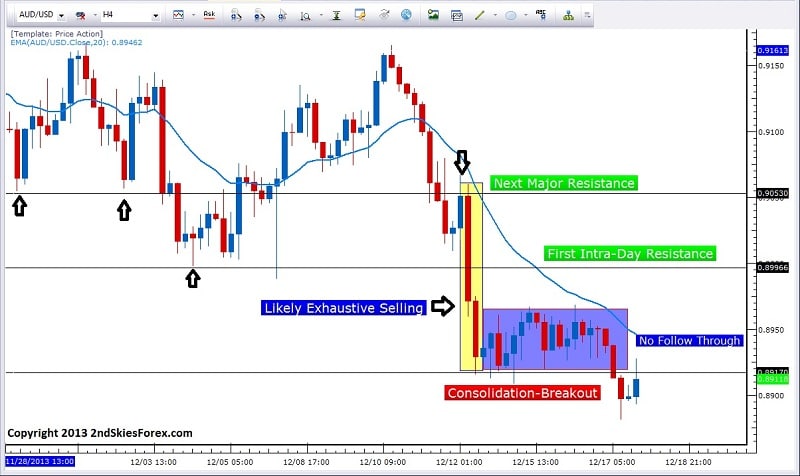 AUDUSD – hits major support zone
In our weekly market commentary, we talked about how the AUDUSD was showing signs of exhaustion selling price action heading into a major support zone which are the yearly lows parked at 8897 and 8842. We suggested shots would likely cover ahead of this level, and to take a small long in this support zone. Today the pair touched a low of 8881 just below the top of this support zone and has since bounced a little bit.
As you can see in the 1hr intra-day chart below, the pair formed a corrective-consolidation phase, and then broke out to the downside, only to go nowhere, and bounce. One has to ask, if the sellers …
...
Keep reading