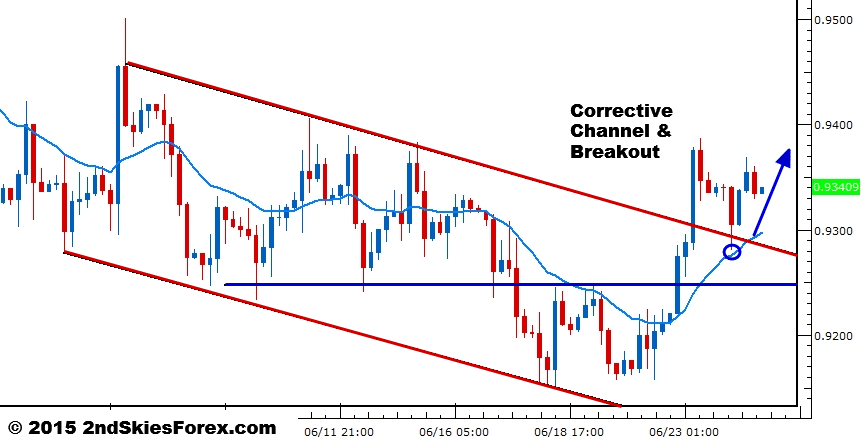 Singapore Trading Seminar: Join me for a two-day live trading seminar July 11th/12th at the Ritz-Carlton Millenia in Singapore. We've already booked about 15 seats in the first day so they are going fast.
Click here to learn more or reserve your seat.
USDCHF – Corrective Channel Break Holding (4hr chart)
Yesterday in the members trade setups commentary, we talked about the USDCHF breaking the corrective channel, and that this would likely lead to a bullish move from here.
We suggested buying on a pullback between 9250 and 93. As you can see from the chart below, this is exactly what happened as the pair hit an intra-day low of 9280 before bouncing solidly.
Weak pullbacks into the channel top …
...
Keep reading