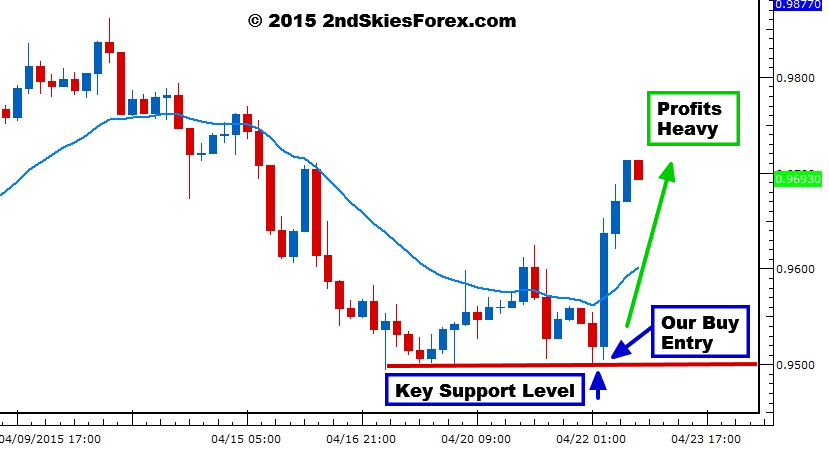 USDCHF – Buy Trade Setup At Key Level Profits Heavy (4hr chart)
Yesterday and in previous commentaries, we've talked about buying off the key support level at 9500. Today the pair literally had a low of 95003 so about as perfect as you can get.
As you can see from the chart below, this buy setup at the key level profited heavy and is no up well over +190 pips so congrats to the members who profited on this.
9750 is the next ST resistance level which may seem some offers and profit taking. If we clear this, then a test of 9824 is on deck.
I'm personally in a live trade on this one and will be sharing that …
...
Keep reading