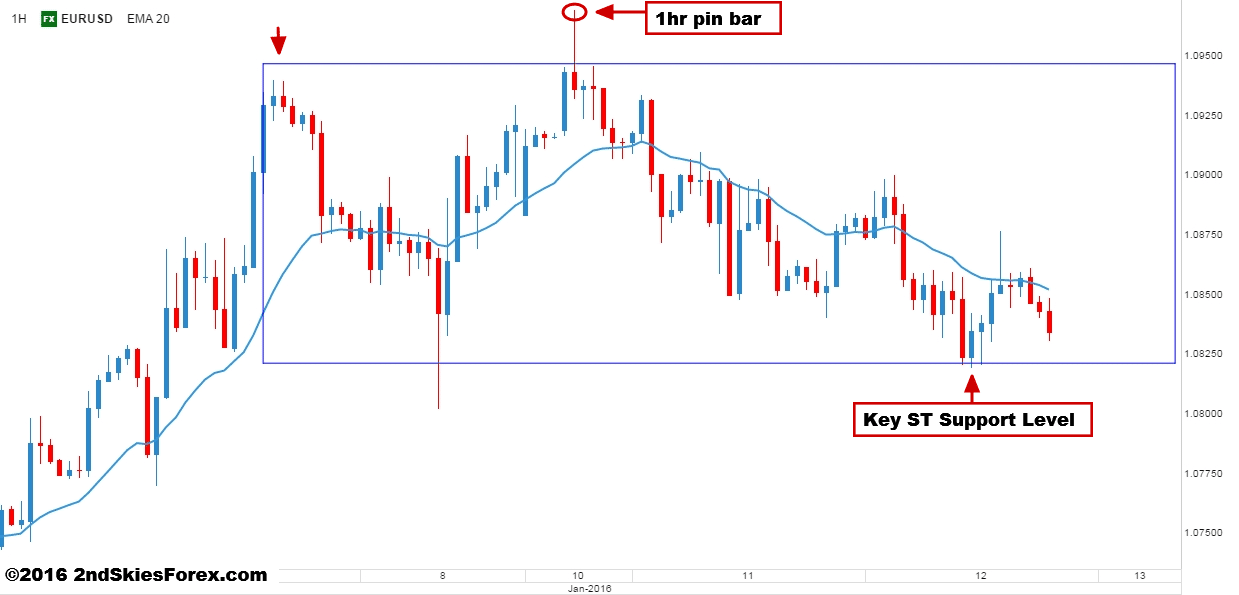 EURUSD – Range Highs Hold & Profit, ST Support Key (1hr chart)
This weekend in our forex price action commentary, we talked about playing the range as we expected the 1.0940 to hold. As you can see from the chart below, this has played out with 1.0940 rejecting via a nice 1hr pin bar, forming a second test on this level and then selling lower.
Congrats to the members who profited from this setup.
For now the pair is testing the range lows but led an uninspiring bounce thus far so further weakness here may lead to a break. If it breaks and 1.08 folds, then 1.0760 and 1.0715 would be under attack.
If the key support level holds, then …
...
Keep reading