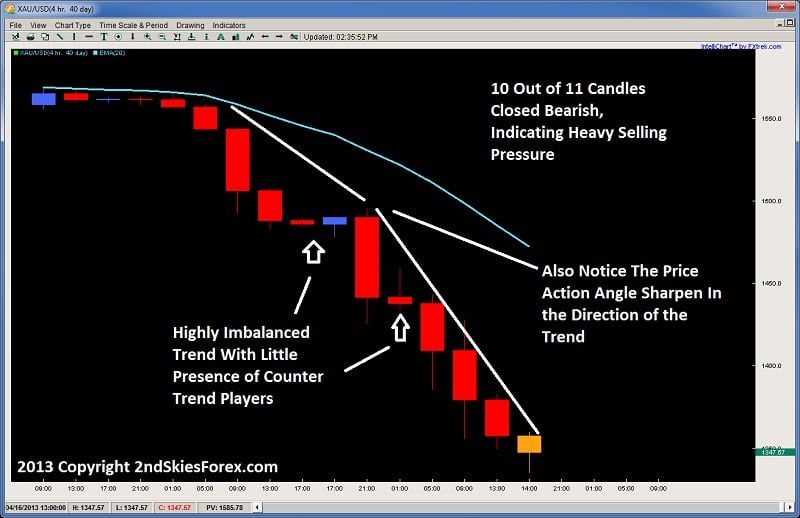 Today's forex strategy article is not going to be your typical 'how to trade trends' article, where you see the perfect pullback setups, hear about 'trading from value' , or '1, 2, 3  reversal patterns', or about 'naturally occurring swing points'.  These "How to Trade Price Action Trends" articles paint a one sided picture on how trends work, but really fails to give you the underlying models and mechanics to trade trends profitably.
I'm guessing many of you have tried utilizing trend trading strategies, but either;
a) got stopped out trading the breakout, or
b) waited for a pullback that never came as the pair falls 100's of pips flying to your …
...
Keep reading