The next transportation marvel on the horizon for humans may be flying cars. And companies such as Joby Aviation, Inc (NYSE: JOBY) are starting to take off in a big way.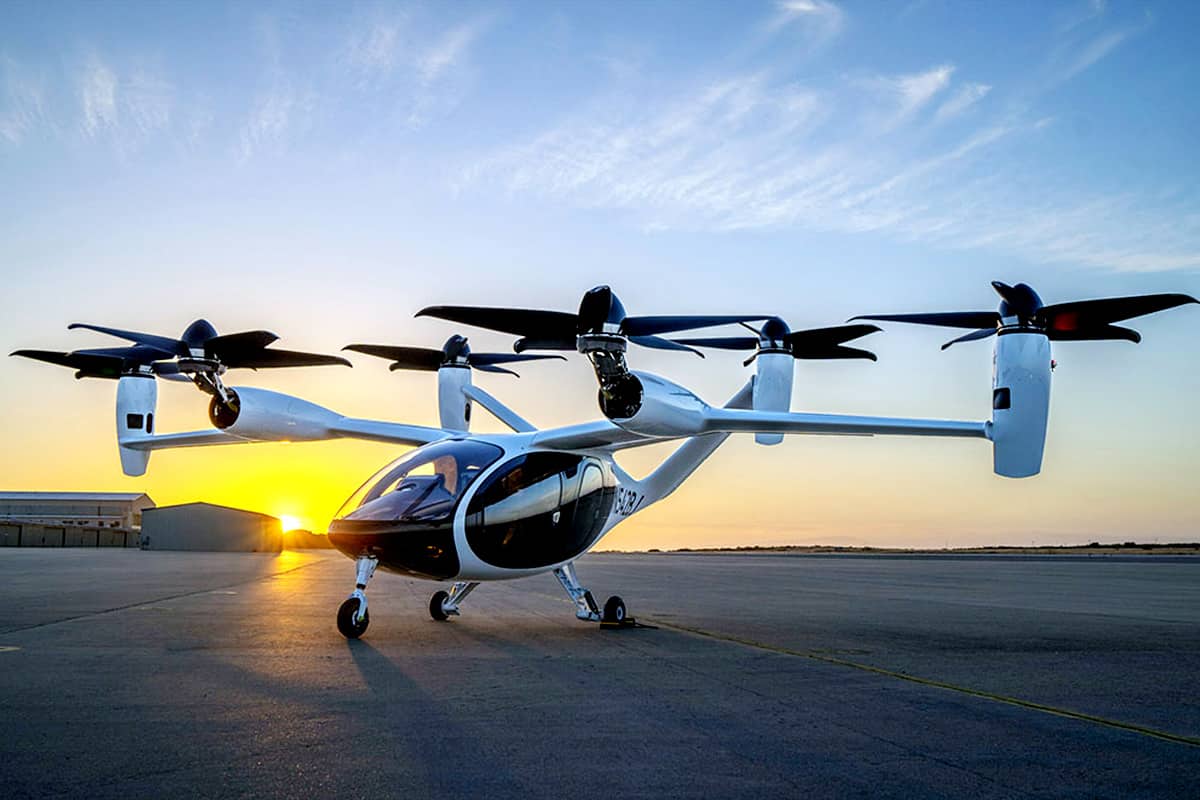 Source: Joby
Joby works on commercializing electric airplanes, capable of vertical takeoffs and landings (eVTOLs). Something similar to air taxis.
The idea of air taxis is not only worth exploring, but it is also worth all the attention it's garnered recently. For instance, self-driving cars and EVs won't solve the problem of traffic congestion on the roads. But when we take the vehicles to the skies, there's a lot more space for everyone to roam.
Some other benefits of taking taxis to the skies is that the ground becomes a lot quieter, and there are fewer accidents. Thanks to the friction on the roads, there's also a limit to how fast cars can go. Without this friction, Joby's practice run of its air taxi recorded a max speed of 205 miles per hour.
There's no denying the opportunity air taxis offer. So why are we talking about Joby Aviation? After all, Joby is just one of the four companies in this industry that went public in 2021 alone.
Well, Joby is ahead of its peers. It's at the fourth of five stages in gaining Federal Aviation Administration approval. This places it on track for its planned commercialization next year, and aerial ride-sharing in 2024. Beside that, the company has Toyota and Uber's financial and expertise support, which should give Joby enough leeway to build machines that can do the job.
When Joby released its fourth quarterly report for 2021 in March, there were elements that encouraged investors. What could these things be for a company with no revenue or profits, and only losses?
Besides the announcement of how close it was to commercialization, the company also reported that it had $1.3 billion in cash, while only spending a fraction of that ($63 million) on operating activities. It also estimated that it would use only about $360 million for operations in 2022, leaving a lot to work with next year.
The question must be asked – is the market large enough to garner investments and attention?
Morgan Stanley estimates the market size for air taxis will be $1.5 trillion by 2040. Joby also plans to use its air taxis to ease traffic in congested areas like Los Angeles. It estimates it will bring in $500 million per year from the city, and that's just from one city!
For speculative investors with gigantic risk appetites and love for uncertainties, Joby is worth checking out.
Technical Analysis
JOBY stock is lower than its IPO opening price of $10.6 by 51%. It reached a resistance level at $6.22 – $6.72, but it was repelled by 18% to its current price of $5.32. A support level awaits the JOBY stock at $3.2 – $3.8.
Honestly, we could go on and on discussing support and resistance levels on the JOBY stock. But if Joby Aviation remains on track to commercialization, the stock is at a considerable discount compared to where it could be ten years from now.