The Breakout-Retest Trade
Here is a simple price action strategy anyone can trade on almost any time frame.
This forex breakout strategy is based upon a simple price action formation called the Breakout-Retest formation.
The key element involves price breaking a major high or low with a very impulsive move. The impulsive move suggests commitment from the institutions pushing price and the fact its occurring at a significant high/low adds weight to the move and price action around it.
Taking a look at the chart below on the EURUSD 4hr time compression, we can see how the pair dropped from 1.4050 all the way down to 1.3449 / 1.3443 forming a triple bottom at these prices. The pair then bounced in a corrective manner up towards the 1.3800 level.
That triple bottom held from the 1st touch at 2/18 till 3/02 thus demonstrating this bottom was a strong support while being the yearly low up till this point.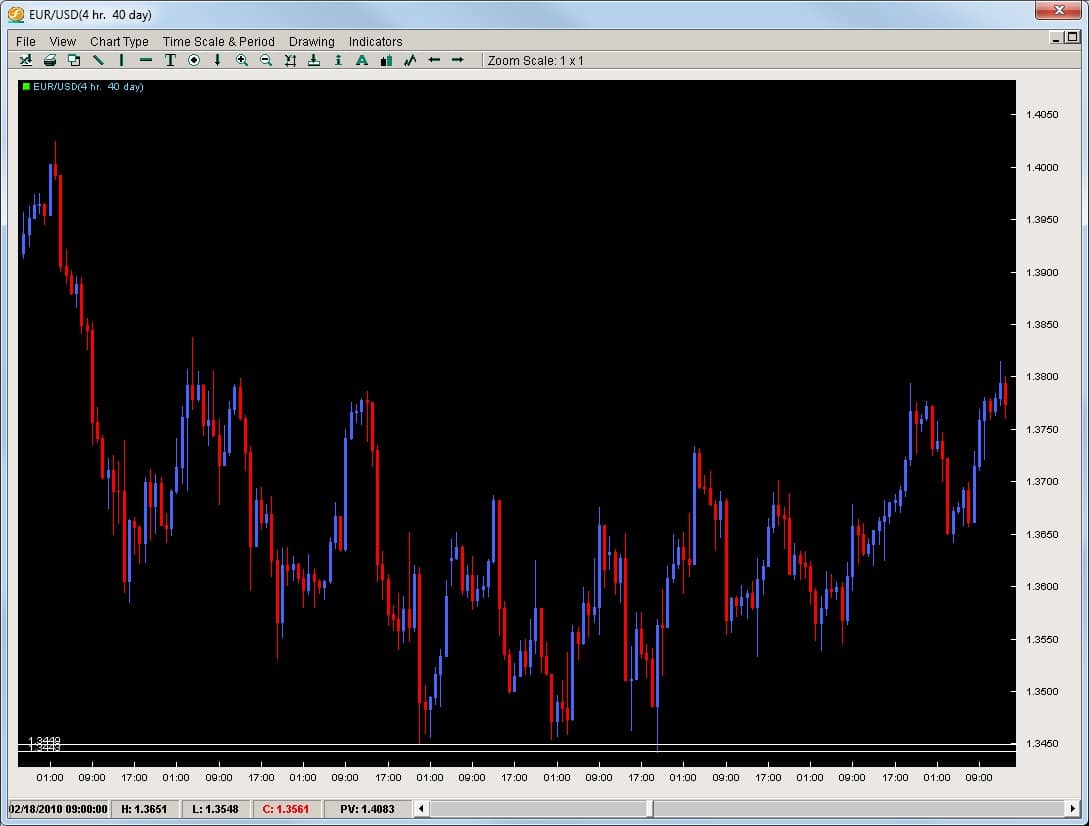 So we have the 1st part of this trading formation in play;
1)need a significant (and tested) high or low – in this case low in place
Now, lets take a look at what price did on the 5min chart yesterday when it attacked this low area (1.3443 – 1.3449) level again. It broke through it by approximately 40pips and then returned back to the exact same level it used to consider support – now to treat it as resistance.
This price action formation is what is known as a Breakout-Retest or Breakout-Pullback.
Why is this such an important price action formation?
Because the market has via large amounts of money considered a particular price (1.3443-9) and important level. It was confirmed by bouncing 350pips after 3 tests of this level so the market participants had to have put a lot of money in the market to make this happen.
The fact the market (with a lot of money) considered something once support means we want to watch it to see what happens when it breaks. If it becomes resistance and the market confirms this with price action, then it becomes even more important because a lot of money was behind it acting as support, and now a lot of money is relating to it as resistance.
When this happens, it becomes a very important breakout-retest level and an entry location for us to trade the breakout. You can see exactly how the market did this in the chart below.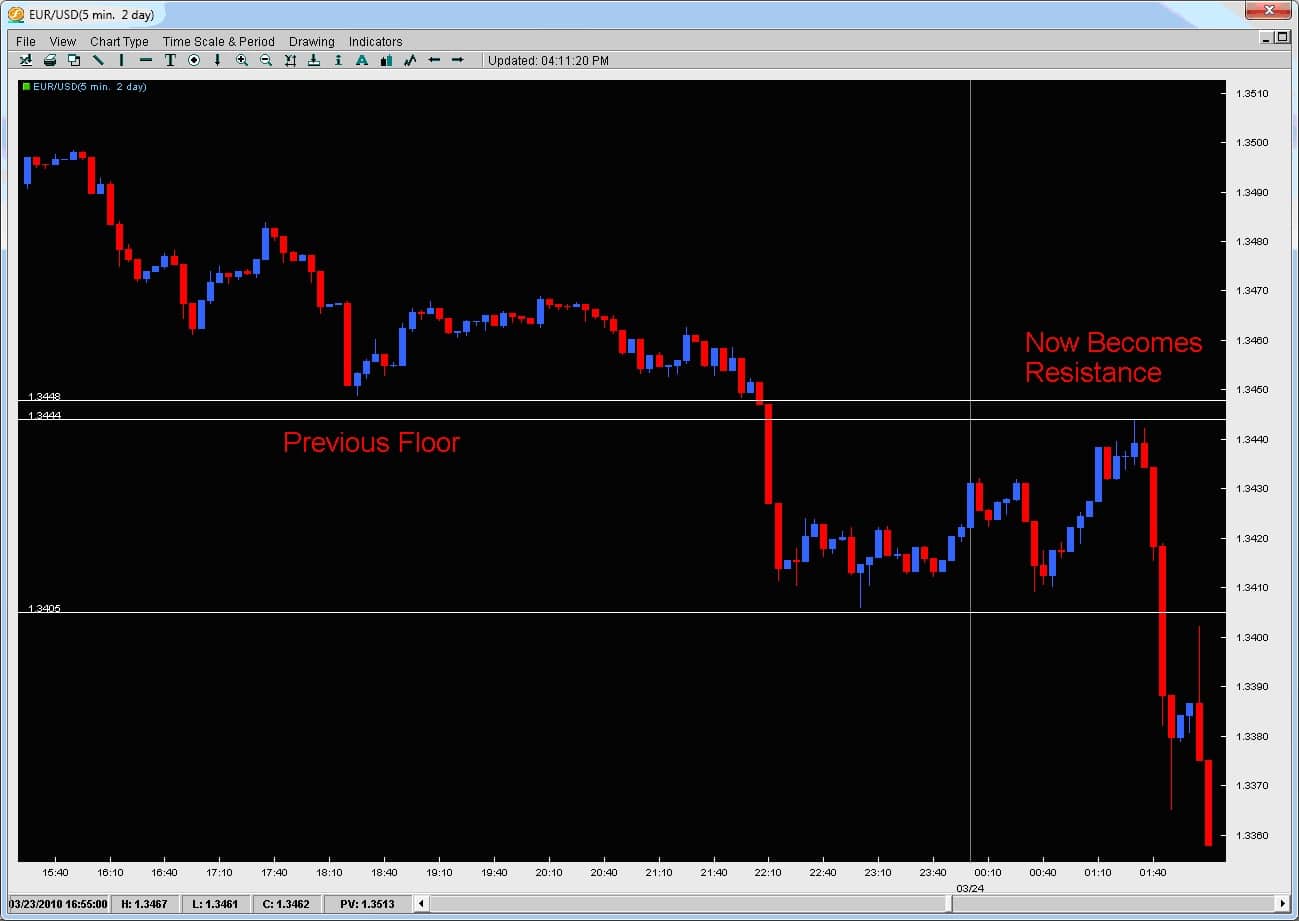 In fact, the market does this twice as the bottom of the first major breakout becomes…resistance forming a breakout-retest level. See chart below.
So how do we trade this method?
The simple answer is to look for these significant highs/lows confirmed by price action and then watch for the break. The time frame is not too important but intraday time frames such as the 5m or 30m often work well to spot the key breakout level.
Once its broken, look for price to retrace exactly to that level. If it does, you can enter a trade in the direction of the breakout using the breakout-retest level as your entry price. You can always adjust a few pips to make sure you get in the trade as price will not always go to that level to the pip.
If you are serious about learning how to trade breakouts and advancing your learning curve, view the courses we have available today.